In & Around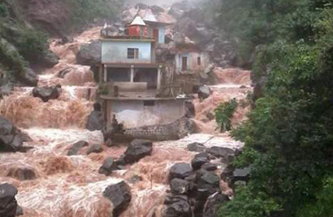 Badholia Temple Waterfall
A mere km away from Writershill, this waterfall forms the backdrop for the local temple. During the monsoon, the waterfall swells and its roar can be heard for miles around. If you visit the temple and ring the bell, don't be surprised if within minutes an army of monkeys clamber out of the rocks and wait for Prasad. The temple is a favourite talisman for truck and bus drivers who always make an offering.
The Jalal River Bed

Another 5 kms ahead of the waterfall, towards the town of Dadahu, across the bridge, a path goes down to the river bed strewn with big and small rocks. In and around these rocks, flows the Jalal river. During summer, river waters are cool and refreshing but come rains and it can be frighteningly deep.The river can widen to almost 30 feet and rise to 10 feet.
During winter, it's the perfect picnic spot. Sitting on chairs on the river bed with the water flowing just a hand-shake away; steaming, hot food laid on the table...it's a moment that would be remembered by all.
Renuka Lake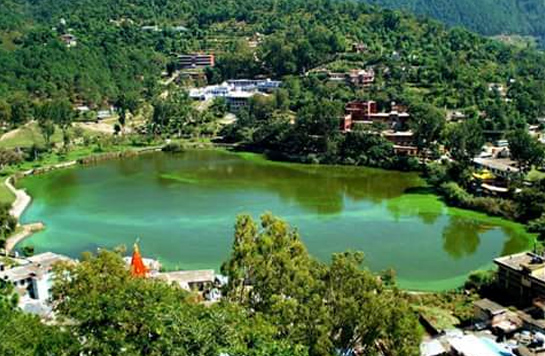 It's one of the most religious places in Himachal Pradesh. Apart from the temples, the lake is the biggest attraction. Packed with fish that swim to the shores to eat wheat dough thrown in by the visitors, the lake is also a wonderful place for boating. Pick up a boat and pedal away a couple of hours, relaxed by the greenery around.
Renuka Zoo
Built around the lake, the best way to explore the zoo/national park is to take a three km walk. You will walk with the lake on one side and the animals on the other. Deers, bears, leopards and the big attraction lions and lionesses. The lions are getting on in age but they are quite a sight. If you are looking to shed some weight, this walk will do you good.
View Our Gallery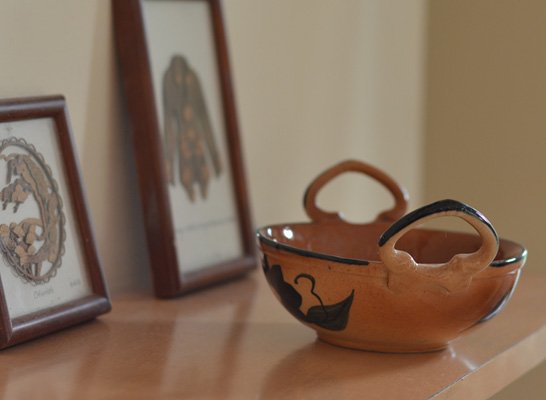 View Our Video